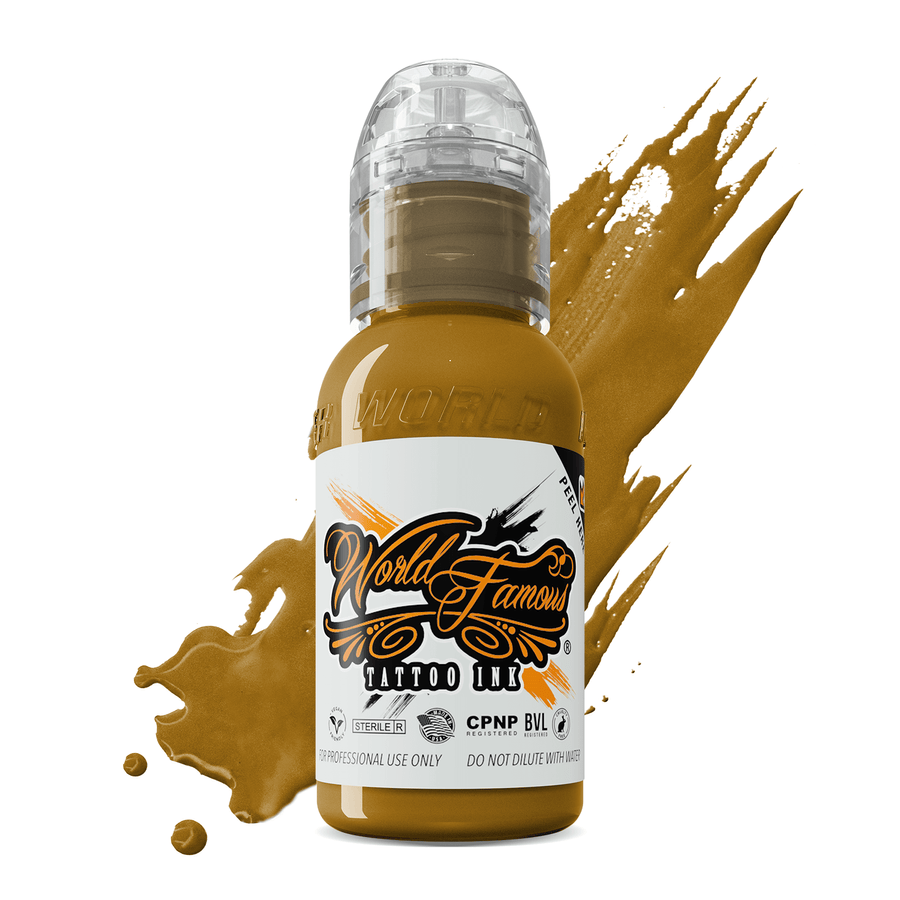 Spanish Gold
---
What it is: A perfect gold. Neutral-leaning true yellow with just enough brown for a deep, high-opacity tone. Think amber resin, light toffee, lager.
Great for: An array of skin tones; coverups; creating metallic shades; designs featuring jewelry or flowers.
What else you need to know: This pigment is densely saturated, so it works as a base tone in portraits too.